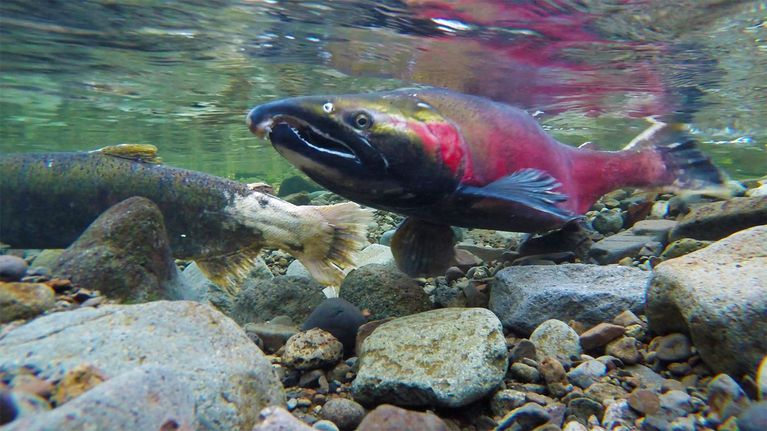 A state forest plan that aims to protect endangered species across 640,000 acres of forestland west of the Cascades while providing certainty for logging is moving toward its final stages.
The proposed Western Oregon Habitat Conservation Plan would provide protections for 17 federally listed endangered species and ensure logging in other parts of the forests to limit the potential harm to those species. The species list includes the coastal marten, red tree voles, Northern spotted owl, and Oregon coast coho.
"There just has to be something more robust than simply relying upon logging to serve the broad public values that people want to see on their state public lands," he said.
Brownscombe said the public wants to see conservation as well as new opportunities for communities that haven't been the primary focus of state forest management. He said the state could get more money from the general fund for rural school districts and services to alleviate their dependence on logging in state forests.
Benton County Commissioner Nancy Wyse said many counties do rely on timber harvests for revenue, and right now expenses for local governments have been rising faster than what's coming in.
"Several county commissioners have expressed concern that their revenues could be negatively impacted because of reduced timber harvests," Wyse said.
But she said the state has an "ethical" obligation to prioritize conservation and the protection of species and ultimately she hopes the plan will help guide the state through the challenge of finding a balance that works for everyone.
Associated Oregon Loggers Forest Policy Manager Amanda Sullivan-Astor said that balance can be achieved by creating meaningful outcomes for protected species like the Northern spotted owl while still maintaining employment in Oregon's forest sectors.
She said one strategy would be stabilizing the Northern spotted owl's population on state forestland. One of the ways to do that, she said, would be managing the barred owl's population, which covers the same territorial range and is a known competitor to the spotted owl.
Source: OPB